I have been a huge fan of Sebastien de Castell's fiction since the very first page of Traitor's Blade. Back in the day, before my website got ruined, there were intricate reviews of The Greatcoats books, touting my eternal love for the imaginary characters created by this author; alas, those reviews are but a scant memory I recall fondly whenever I think of them, though I'll always have rereads! 
Less than two years ago, the first book in his young adult series, Spellslinger, hit shelves, and no one in this rustic region I call my homeland had it in stock. I could have bought the ebook, or even ordered it online, but over the last couple years I've returned almost exclusively to reading physical books, and I don't order a lot of things online these days. Lousy excuse, both, I know, but in the end it boils down to the fact that I just never got around to pursuing this series until it recently (FINALLY) appeared at our local brick and mortar book store and our public library.
At long last, I sat down to read this first book in what is now a four book series, and I didn't know what to expect. There was a moment where I feared it wouldn't be as good as the Greatcoats books because, in all honesty, that series falls within my top ten favorite series of all time, so it's a lot to live up to.  I knew it was young adult(ish), and I knew it was fantasy, but beyond that I'd forgotten the premise, which was a good thing because I love it when a book surprises me, but I think part of my fear stemmed from that fact that the Greatcoats books were incredibly mature. I guess I fretted that something young adult would feel… I don't know… childish after such an intensely adult misadventure. Because sometimes that happens, but that's not the case with this book. (I'm so sorry I didn't trust you, Sebastien. Please forgive me!)
Kellen, a fifteen-year-old boy on the cusp of facing his magical trials, has never been all that great with spells. He's relied, until this point, on his wit and mind to work him around the things expected of him as a young initiate in a city that holds ones magical prowess above all other things. His uncanny ability to talk and think his way out of things like a con artist isn't enough though, especially when his younger sister is so much better at everything–seemingly without even trying. Especially when the strength of their family's entire future depends so much on the power of the children. 
When a mysterious outsider named Ferius Parfax arrives and saves his life when his sister all but kills him during his first trial, she draws attention to a number of things, shedding new light on them and making Kellen see them differently. Her strange wisdom forces him to reevaluate his the world he lives in, the decisions he makes, and as one by one the people he once called family and friends begin to shun and turn their backs on him him for his weaknesses, Kellen grows stronger in ways most unimaginable.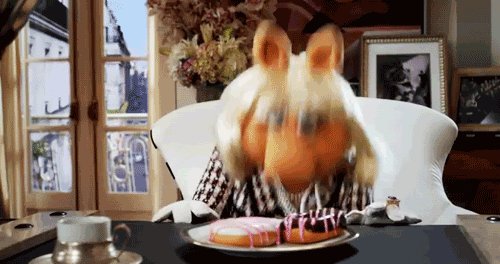 I do love a good young adult read every now again, and this book was a brilliant foray into the awkwardness of youth few who survived adolescence soon forget. De Castell has a way with getting inside his characters and twisting them rather brutally, the believable suffering he causes them promoting growth the likes of which breeds the most brilliant and unexpected heroes. 
I scarfed this book down like Miss Piggy at an all-you-can-eat buffet, and found myself squirming inside the moment I realized I would have to wait days, maybe even a week to dive into book two. 
Five out of five stars, and eagerly anticipating books 2, 3, and 4 in this most excellent series!